Here in Virginia, we stand for LOVE. Virginia is for Lovers stands for diversity, opportunity, and inclusion. We believe that LOVE—and action—will be what moves us forward.
We also believe in the power of travel. Travel can be transformative. And, it's one of the most effective ways to change how we understand the world around us. Seeing the world through travel exposes us to different cultures, history, heritage, cuisine, art, and, most importantly, people.
Read the full DOI statement.

As a travel brand, we have a platform to share and demonstrate the vibrant diversity of Virginia's people and places through storytelling. We also have a responsibility to tell the whole truth–including a painful history of slavery and oppression, and the untold stories that have shaped not only Virginia history but American history. Today, we are committed to amplifying those stories by telling them honestly and completely.

We are also committed to celebrating moments of joy and achievement, and the beautifully diverse people, places, and history that make Virginia such a special place to live, work and visit. We are committed to ensuring that all travelers feel safe and welcome in Virginia.

These commitments root us deeply in our purpose and function as a travel brand and strengthen our ability to carry out our mission-oriented work: showing the world why Virginia is for Lovers. As such, we are committed to the following shared values:

We Stand for LOVE: The core of our brand– and all that we do– is LOVE. It is important that we prioritize making all travelers feel welcome, safe and at home when they visit. We embrace differences in race, religion, sexual orientation, gender, gender identity or expression, language, visible and invisible disabilities, and all the intersecting identities that make Virginians and visitors alike so unique. We believe our differences make us stronger– and better.

We Stand for Learning: Ongoing and active learning will enable us to uphold our values and continue our mission as an agency. Virginia is for Lovers aims to grow our understanding of the diversity of people's identities and experiences to help us build a stronger, more equitable, and more unified community. We commit to sharing those experiences and points of view that have previously been overlooked or unheard, and we will actively work to support partners and organizations who do the same. We also understand that our communities across the state are unique, and no destination is the same as another. We commit to linking arms with all destinations and partners that prioritize inclusivity by providing educational opportunities, resources, and guidance.

We Stand for Transparency: Virginia has a complicated history. We commit to researching and telling the whole, authentic truth and sharing unheard or untold stories. We will also actively work to support partners and organizations in Virginia who do the same while providing resources for partners who have stated an intention to do so. There is still much work to be done. We remain committed to continued growth and evolution, and to exploring new ways to ensure that all travelers feel loved, welcomed, and safe when visiting Virginia. We pledge to share our progress along the way.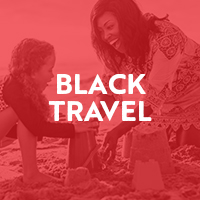 Black Travel
Black travelers as a group have been under-prioritized and underserved for too long. Virginia is working to change that. Creating a more inclusive and equitable travel experience for Black travelers is not only the right thing to do, but it also represents a significant tourism opportunity for the state.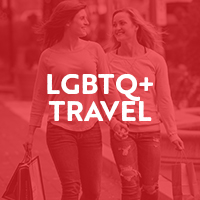 LGBTQ+ Travel
Virginia is For Lovers. Since 1969, our famous state slogan has inspired travelers from all over the world to visit the Commonwealth. Today, Virginia is for all Lovers, and is a great destination for LGBTQ+ travelers.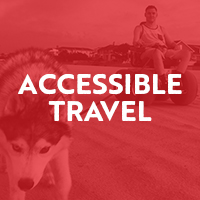 Accessible Travel
Virginia's diverse and exciting travel experiences can be enjoyed by everyone, including those with access needs. Virginia is committed to providing safe, equitable, accessible and FUN experiences for all travelers.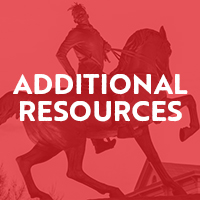 Additional DOI Resources
VTC is working hard to curate content, resources, and travel inspiration for all travelers. Check back soon for resources for even more communities, including:
LatinX & Hispanic
Asian American, Asian Pacific Islander Desi American (APIDA)
Indigenous American
Do you have suggestions on how we can make Virginia more accessible, equitable, and inclusive? We welcome your feedback!